Advertisements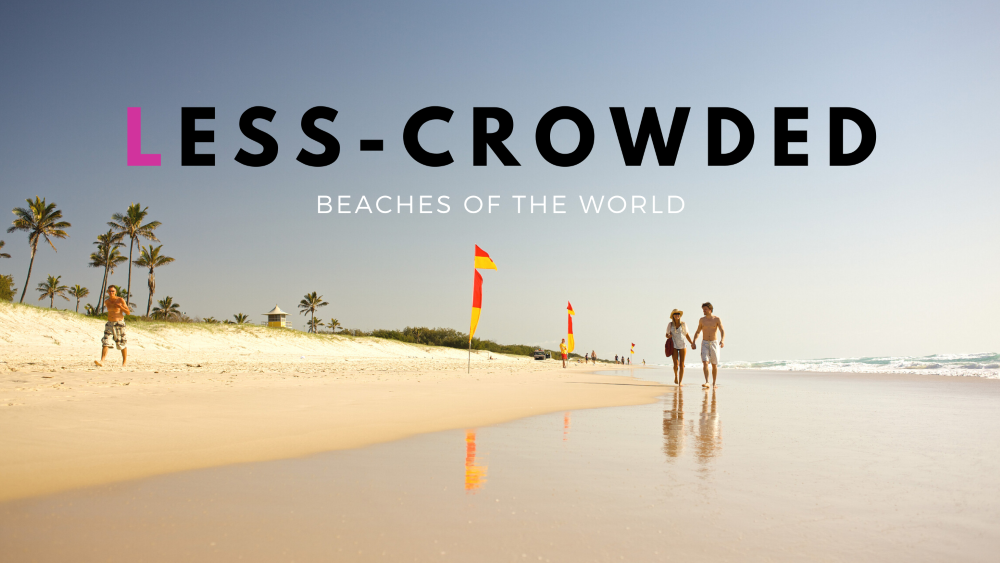 In these challenging times with Coronavirus lurking around, social distancing is the most important thing you can do. However, after a certain period, one tends to become bored of staying home with nowhere to go. Also, since most governments have put their countries in complete lockdown, going out is simply out of question. Having said that, there're places which are not locked down (yet) and are also less crowded. Here's a list:

---
#1. Vestrahorn Beach Iceland

Vestrahorn, Iceland, has dramatic peaks reaching up to 454 meters. The peaks also known as Batman Mountain. It rises out of a flat, black sand beach and dominates the view whilst a gentle clear lagoon laps at the shore. This breathtaking destination is recently started getting attention.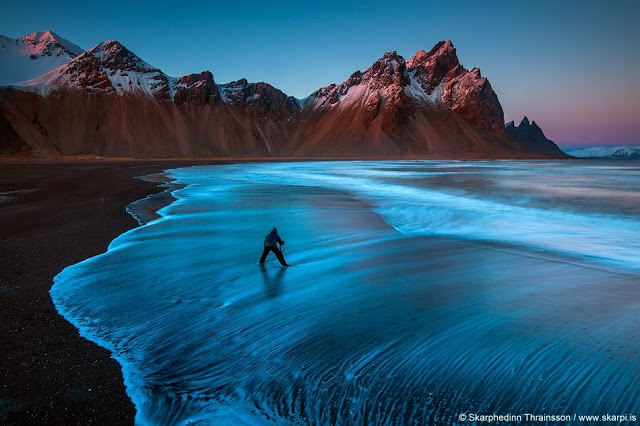 Nearest airport- Keflavík International Airport, almost 500 km away
#2. Cannon Beach, Oregon

Named one of the world's 100 most beautiful places by National Geographic, with Haystack Rock towers on the shoreline, waterfalls cascade onto the sand at Hug Point, marine life peeks out at low tide. This remarkable landscape will simply take your breath away.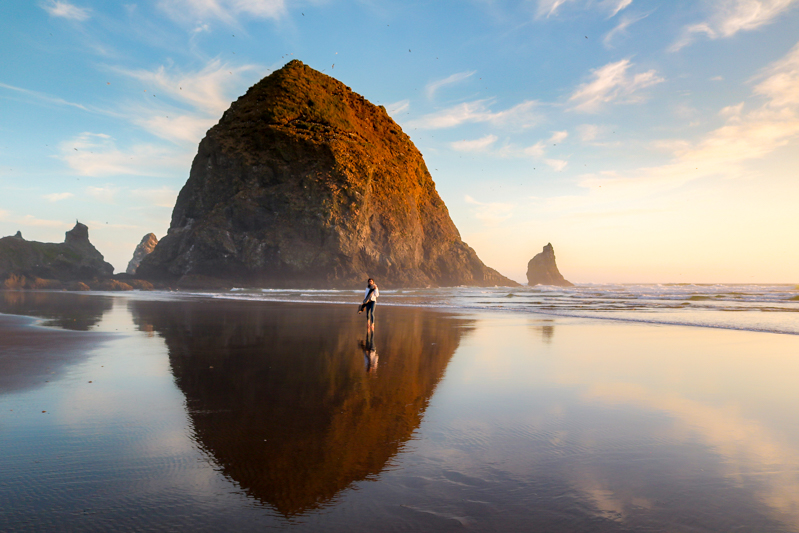 Nearest airport- Portland International Airport, almost 145 km away
#3. Wineglass Bay, Tasmania

Relax on the near-empty beach or dip into the turquoise water. This beach will serve as your own personal getaway, full of nature, peace and paradise. Spectacular view with Sapphire colored water, white sand and grey granite peaks.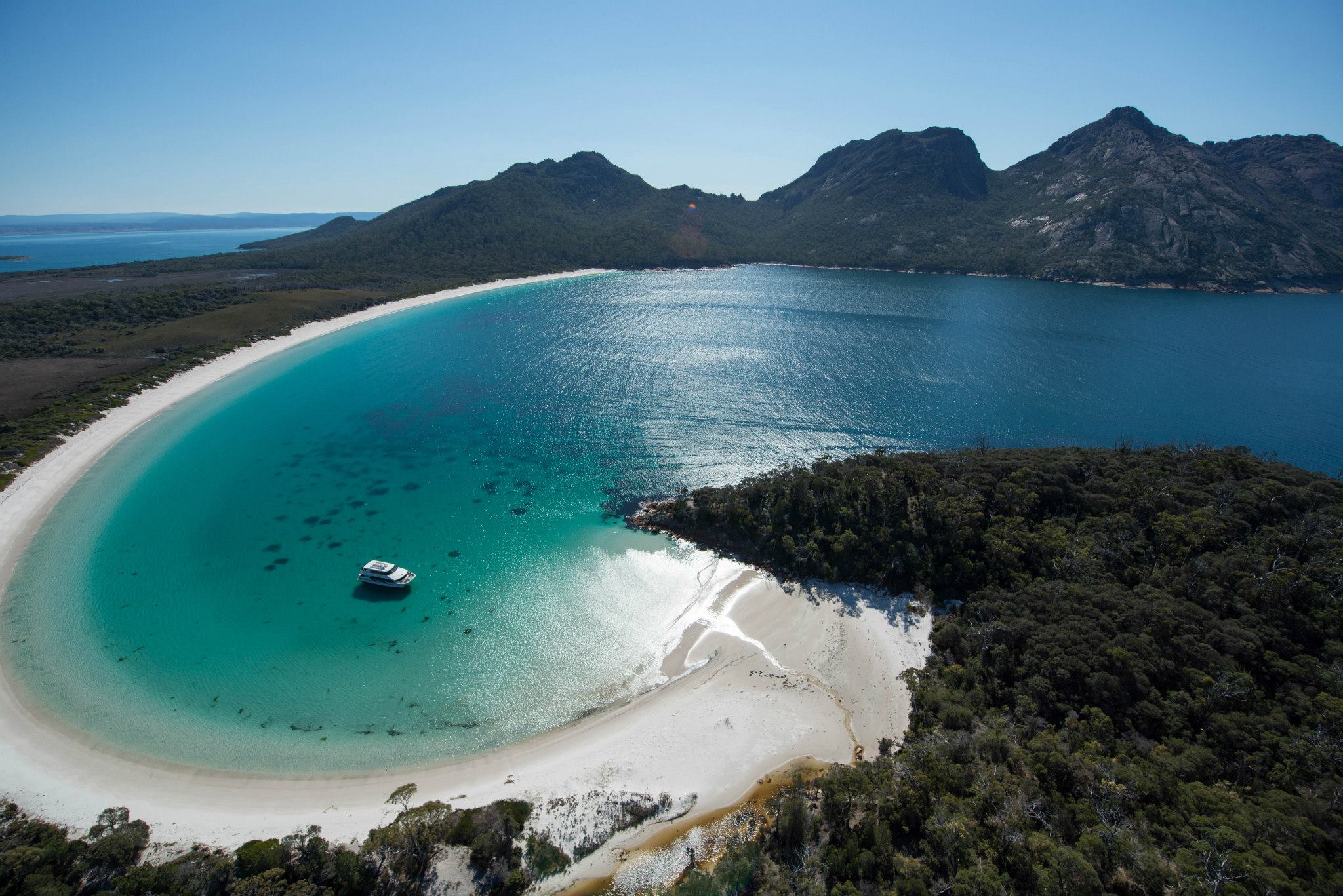 Nearest airport- Launceston Airport, Almost 135 km away
#4. Skeleton Coast, Namibia

It is one of few places on earth where desert meets the ocean. It looks more like a mirage than real where you can feel the it will blow away all preconceived notions of Africa. For surfers this place is adventure, others who crave for the simple solitude of beachcombing, this place is where yours are the only footsteps in the sand. Simply blow out your mind.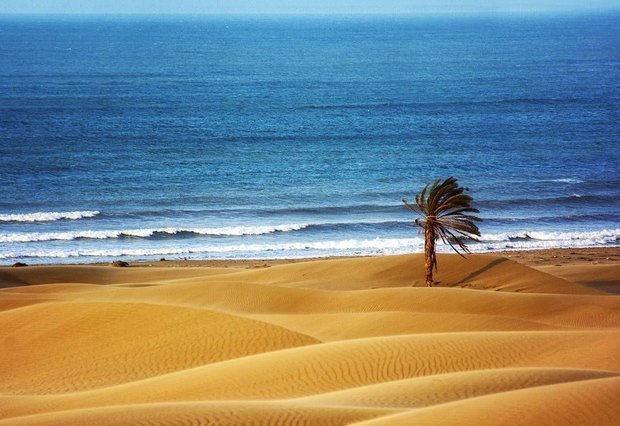 Nearest Airport- Hosea Kutako International Airport, Almost 15 km away
#5. Dhanushkodi Beach,Rameshwaram

Located in southern tip of India, you can see two oceans meet here. Also you can see Adam's Bridge, a natural bridge which connects India and Sri lanka.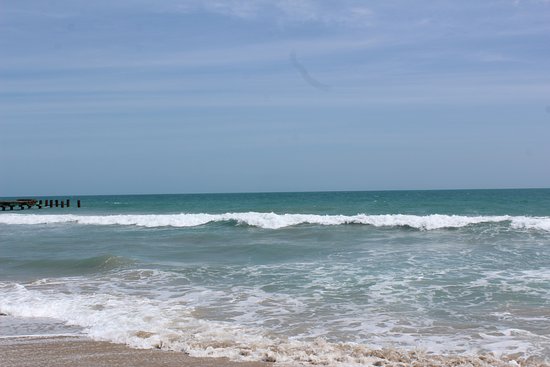 Nearest Airport- Madurai International Airport, Almost 163 km away
#6. Three Cliffs Bay, Southgate

Best words to describe the Three Cliffs Bay beach… Wild & Beautiful. The landscape is simply marvelous. The majestic limestone cliffs along with Soft sand dunes and salt marsh makes it one of the most photogenic spots on the Gower Coast Path.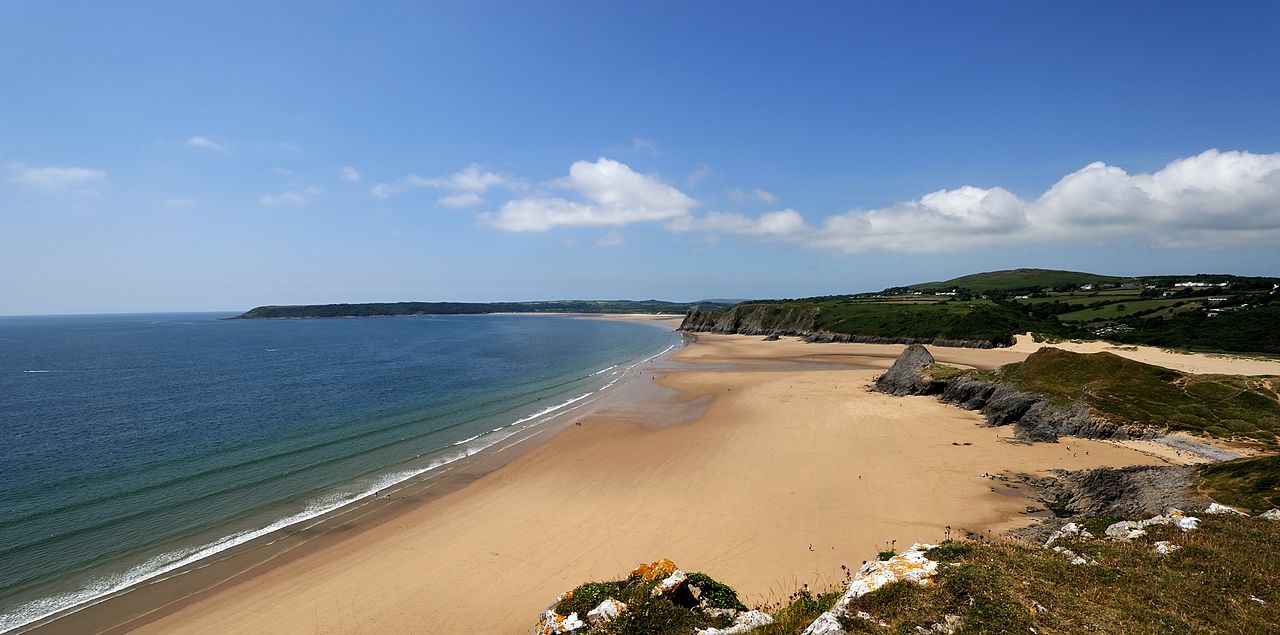 Nearest Airport- Cardiff Airport, Almost 82 km away
#7. La Playuela, Puerto Rico

La Playuela, also known as Playa Sucia and it is one of the most popular beaches in Cabo Rojo. With breathtaking landscapes and gorgeous blending tones of turquoise, to emerald greens to deep navy blues of crystal clear water, this is perfect place to go for a secluded sunbath with your loved ones.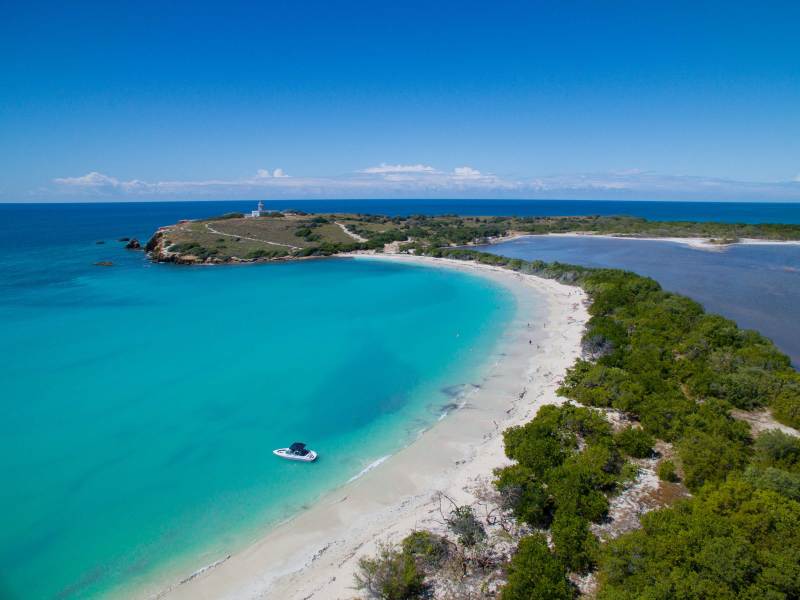 Nearest Airport- Rafael Hernández Airport, Almost 73 km away
#8. Whitehaven Beach, Australia

As the name indicates, the most special thing about this place is white sand(silica) which gives it luminescent color. The water is crystal clear and scenic beauty makes it one of the top secluded beaches in South Pacific.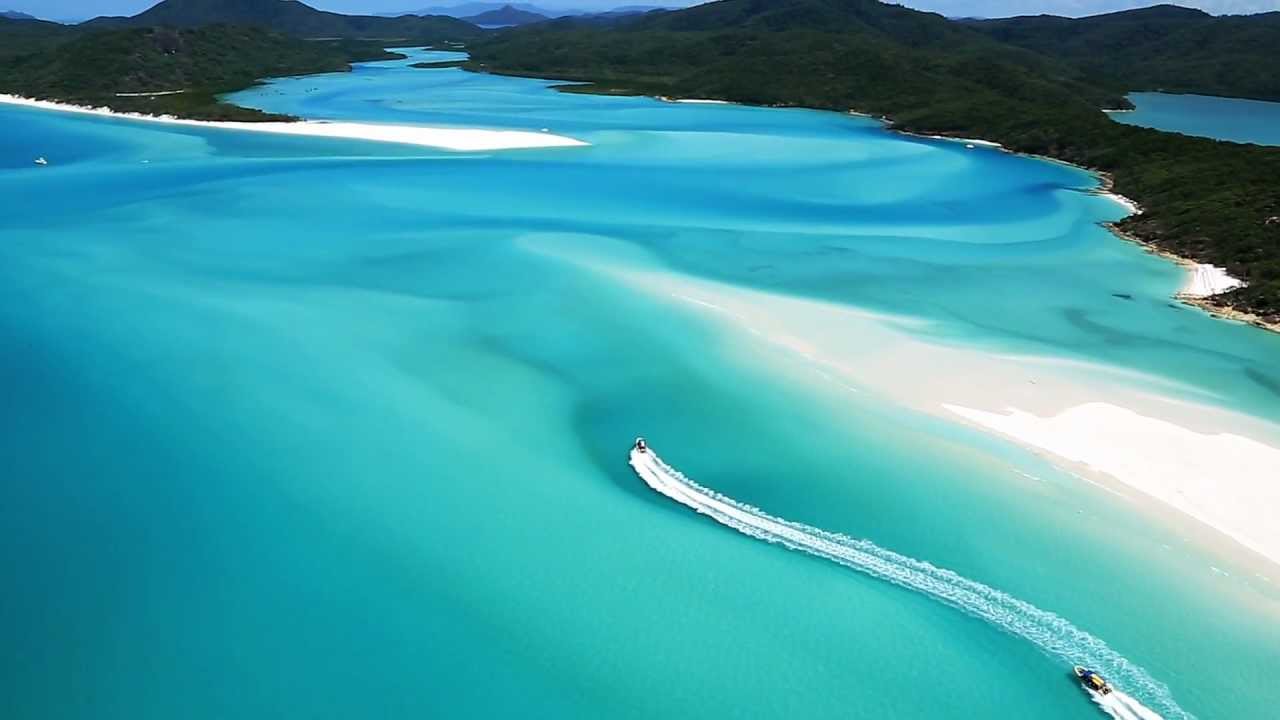 Nearest Airport- Hamilton Island, almost 11 km away
#9. Rawa Island, Malaysia

Situated within the archipelago of the Sultan Iskandar Marine Park, best island to keep away the stress. Take a dip in the warm sea, enjoy the green surroundings or just relax and see the sunset in the orange sky.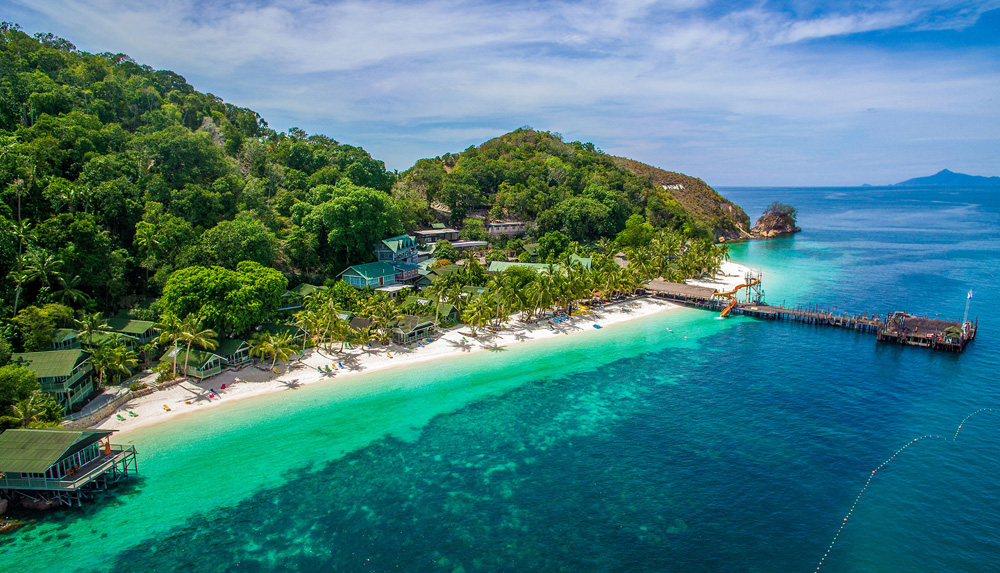 Nearest Airport- Senai International Airport, almost 104 km away
#10. Andaman & Nicobar Islands, India

It's a little slice of paradise consists of more than 500 beaches. With pearly white sands, palm-lined shores and lagoons of turquoise blue water, this place also carries history. You can enjoy the mesmerising sunsets or try your hand at scuba diving and explore the vibrant coral reefs.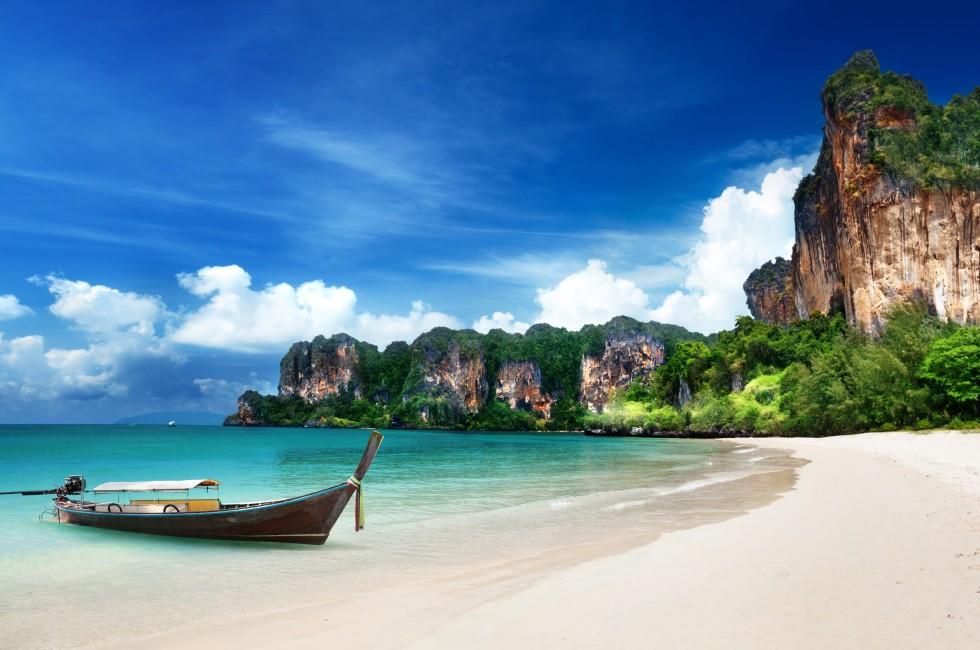 Nearest Airport- Port Blair
Event Dates & Venue
17 Jan 2021, 12:00 am
#_REVIEWS
Advertisements