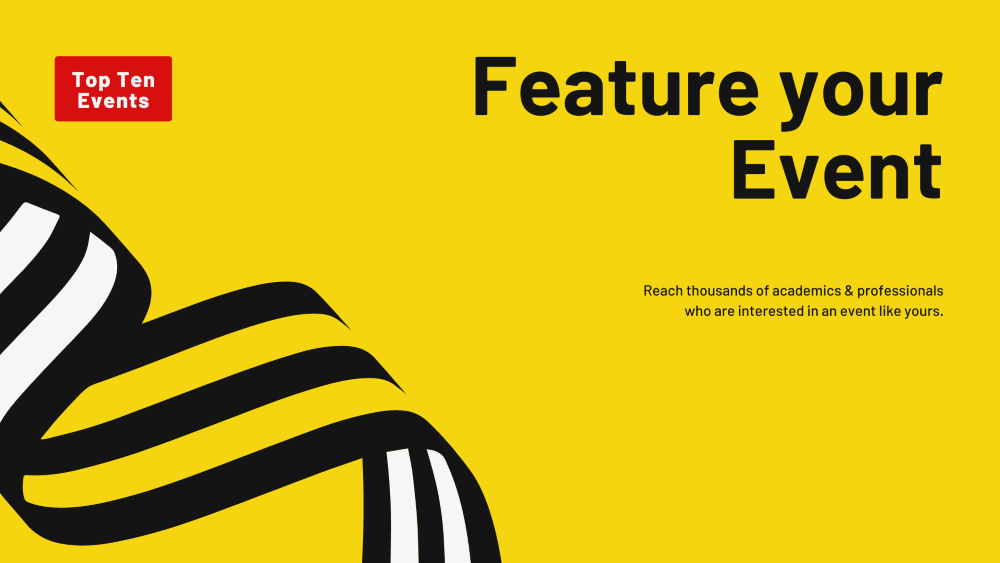 You've got a conference or event coming up, but you don't know how to get the word out. You want to reach thousands of academics who are interested in your topic and make sure they can find your event.
EventsTopTen is the place to do it! We receive around 40,000 website visits every month with around 2000 followers on our Facebook and Twitter pages. We'll display your event's banner prominently with a link to your event's website on our site, reaching thousands of academics who might attend.
It's easy—just purchase a package below, give us some information about your event, and we'll take care of the rest.
Free Event
Free
Free event with basic listing.
Submit your event for free.
Featured event + Listing on Twitter & Facebook
One-time fee for 3-months featured listing.
✔ Your event banner is featured on the sidebar.
✔ Link to your event website.
✔ Banner displayed on all pages for 3 months.
✔ Event listed on our Twitter & Facebook pages.
For any questions, feel free to email us on support@eventstopten.com
---
Advertisements